Records of Agricultural and Food Chemistry Articles
Articles In Press
Records of Agricultural and Food Chemistry
Articles In Press
Original Article
1) Allelopathic Effect of Aqueous Extracts of Stinkwort (Dittrichia graveolens L.) on Germination and Growth of Some Weed Species
Rec. Agr. Food. Chem. (2021) in press ; 1 - 9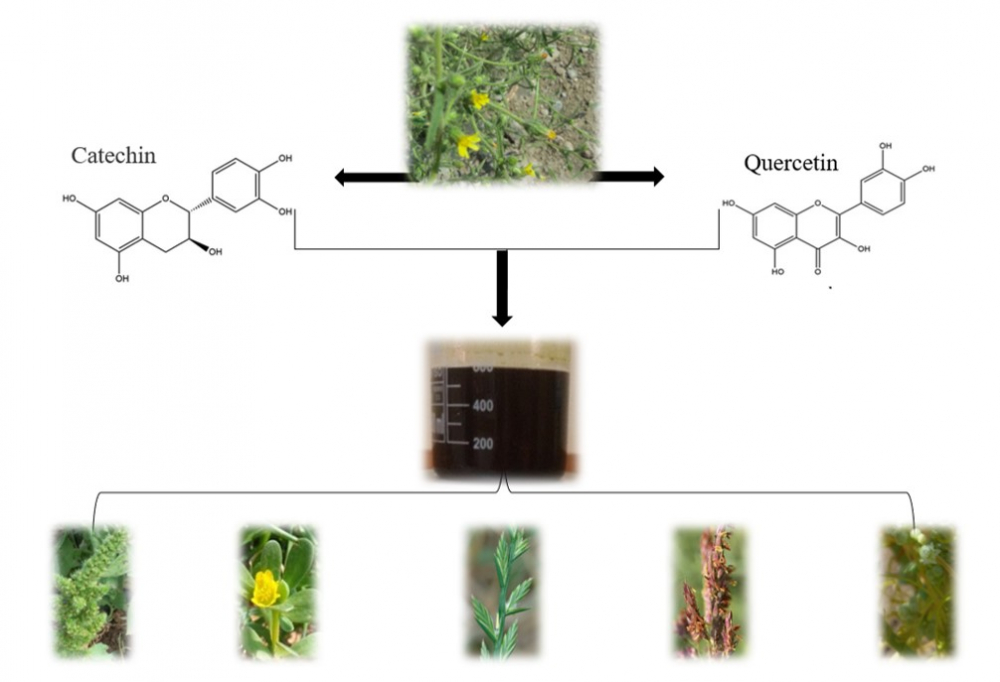 The experiment was implemented by CRD design with three replications and lasted for 40 days, from 5 October until 15 November 2020. Four extract concentrations of D. graveolens 0, 2, 6, and 10% were used. The concentration of 0% was considered as control. The allelopathic effect has been studied on five weed species; Amaranthus retroflexus L., Portulaca oleracea L., Lolium multiflorum Lam., Sorghum halepense L., and Cuscuta campestris Yunck. The research also aimed to determine the effect of Stinkwort extract on the growth of tomato seedlings. All concentrations affected seed germination for all studied weeds. The concentration of 10% was more influential in growth-related indicators compared to other concentrations. The seeds of L. multiflorum and rhizomes of S. halepense were more tolerant to D. graveolens allelochemicals in germination rate than A. retroflexus, P. oleracea, and C. campestris. All concentrations led to a reduction in the weed heights and the wet and dry weights compared with the controls. The effect of the extract with various concentrations was catalytic for the growth of tomato seedlings, as the average height of tomato seedlings was in direct proportion to the concentration.
DOI
Keywords
Allelochemicals
weeds
seeds
rhizomes
concentration
Available online: October 09, 2021
DETAILS
DOWNLOAD PDF
© ACG Publications. All rights reserved.
Original Article
2) Environmentally Friendly Extraction of Antioxidants from Elettaria cardamomum seeds with Glucose-Citric Acid-Based Natural Deep Eutectic Solvent
Rec. Agr. Food. Chem. (2021) in press ; 1 - 7
by Merve Bat Özmatara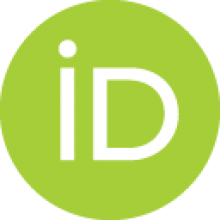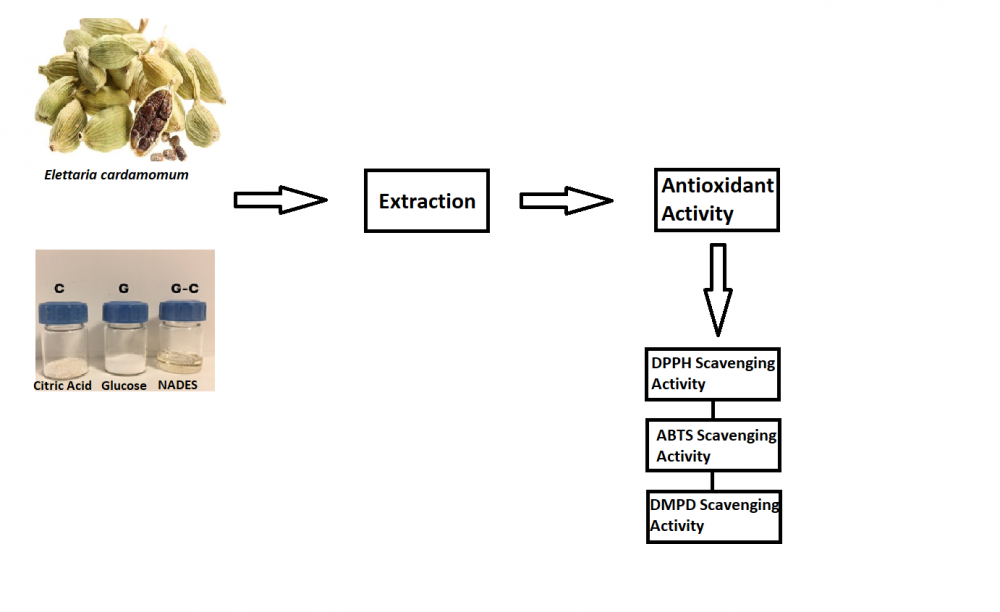 Elettaria cardamomum belongs to the Zingiberaceae family. It contains components (phenolic compounds, alkaloids, terpenoids) it has antioxidant, anti-inflammatory and antimicrobial effects. The purpose of this study is to research the effect of glucose-citric acid based natural deep eutectic solvent (NADES) on the antioxidant activity of Elettaria cardamomum. In this study, glucose-citric acid was used as a NADES and methanol-water was used as a conventional solvent. The radical scavenging activities, phenolic compound and tannin amounts of the extracts obtained as a result of extraction with two different solvents were found. Antioxidant activities of extracts prepared with natural deep eutectic solvent were found to be higher. It has been shown that NADES, which are less harmful on the health and environment, have low toxicity and are environmentally friendly, can be used in extraction instead of traditional solvents such as hexane, benzene, and methanol.
Keywords
Elettaria cardamomum
antioxidant activity
NADES
Available online: October 05, 2021
DETAILS
DOWNLOAD PDF
© ACG Publications. All rights reserved.